Canadian Bulldoggers Association Board
[ Post a Message | Canadian Bulldoggers Association ]
Welcome to the Canadian Bulldoggers Association Board!
Join the CBA For All your Registration Needs, Bulldogger Fellowship and Extensive Breed Resources.
Your Bully Breed Information Headquarters!
This board was established to share, discuss, educate and promote the betterment of all Bully Breeds in Canada. All Bloodlines and registry affiliations welcome. This is a color friendly board.
Enjoy your visit, feel free to post puppies & dog sales . We invite you to Join us and share your voice in the Bulldogge Fancy.
~Standing On The Shoulders Of Giants~
Honoring those who came before us, who broke trail and created the breeds we know today. Those dogmen of olde who labored in love, suffered ridicule from their peers and the many heartbreaking challenges that come with breeding and refining a bloodline and a breed.
We salute you...
Continuing to share the wonderful world of bulldogs with you.
Join us on Facebook!
http://www.facebook.com/groups/152690139947/
~CRAYOLA~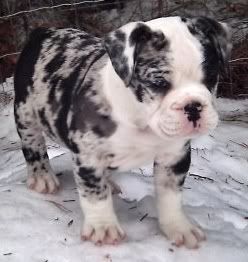 | | |
| --- | --- |
| | mountain standard time December 12, 2013, 2:42 pm |

Registering Your Dogs - CBA March 24, 2012, 8:50 am


English Bulldog Vrs Olde English Bulldogge - CBA March 24, 2012, 9:44 am
www.canadianbulldoggers.com
Hosted for FREE by Boardhost.
Create your own free message board!