Thanks for reminding us all of Kevin's passing, Dick. He was a true pro, both afloat and on shore. And always fun to have around whenever he was "in port" talking model ships and anything else that came to mind.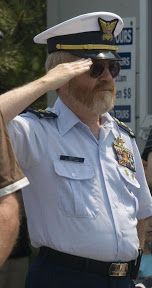 --Previous Message--
: Reproduced from a message by Rick Rudofsky
:
: d Kevin Burke
: Dear Members: Kevin Patrick Burke passed
: away this morning, 8 August 2011, 0300.
: Kevin was a highly respected and experienced
: master mariner. Kevin was also an avid
: collector of ship models and maritime books
: and collectibles. He was involved with the
: founding of the Society of Miniature Ship
: Collectors in 2008. Shortly after his last
: tour of duty in the MAERSK CALIFORNIA ending
: in March 2011 he became ill . By mid-April
: he was forced to withdraw from a long
: anticipated trip to the Kassel collectors
: meeting and beyond with a group of SMSC
: members because of he was unexpectedly
: diagnosed with advanced pancreatic cancer.
: "The wake is going to be at the Eliott
: Woodworth and Rogers Funeral Home, 35 Green
: St, Newburyport, MA. 01950.
:
http://www.paulcrogersandsons.com/
: Information on the dates and times will be
: on their website. Please pass this
: information along to anyone you think might
: like to know. Deana Burke" Further
: information will also appear shortly in the
: obituary section at
:
http://www.newburyportnews.com
:
:
http://picasaweb.google.com/urudofsky/Boston2010SMSCMeeting#
: A recent article by Kevin
:
http://www.newburyportnews.com/opinion/x1358978050/Inclusion-of-Merchant-Marine-meaningful
:
: -
: Ulrich Rudofsky
:
http://smsc-home.org
: Secretary
: