I thought I would share a few candid shots taken at Kassel for those who could not make it there this time. I have always thought seeing the faces of some of the master modellers and sellers helps a collector feel a little closer to the hobby. I am also including a couple of pictures taken in the "second hand sellers" rooms. Aside from Navis/Neptun, most of the master modellers do not keep every model they have cast in stock. As a result, the second hand sales at Kassel offer new homes to today's collectors for a past collector's pride and joy. Also many are in great condition and often very well painted.
A case in point would be the family of Wolfgang Beckmann who having been selling off his collection for the last three Kassel gatherings. these models are beautifully painted and reasonably priced like a lot of the second hand merchandise. Sort of makes you wonder what happens to the collections of US collectors that we almost never hear about.
The show opens at 10:00 am with the anxious buyers lined up outside.[img]
[/img]
While the sellers complete last minute preparations. Then, the rush to buy is on.
[img]
[/img]
Rod Klinger shows off one of his exquisite dioramas.
[img]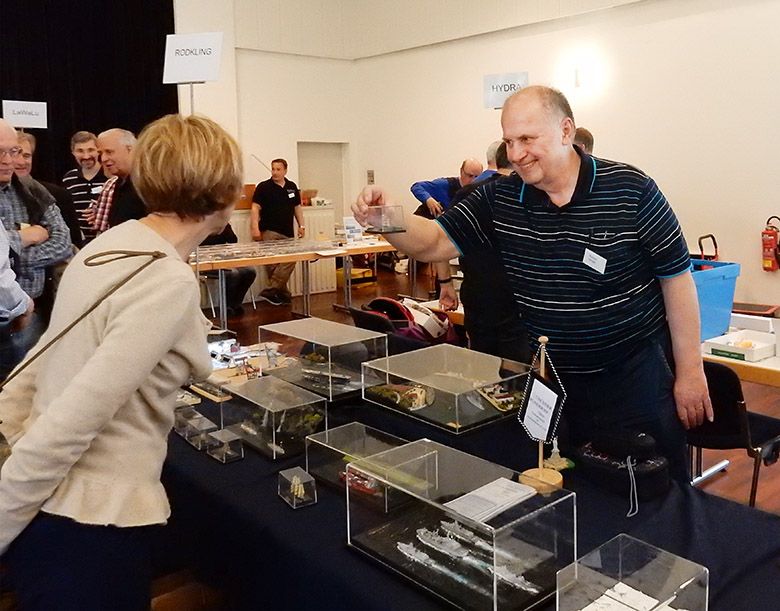 [/img]
Buyers examine the newest Spider Navy models [img]
[/img]
Mark Heilenday looks ready to buy one.
[img
[/img]
Dave Wilcocks shows off his line of North Sea rigs.[img]
[/img]
Master Modellers and Model painters Peter Ohm, on the left, and Johann Ottman of Spider Navy look over plans for another model.[img]
[/img]
The son of Wolfgang Beckmann shows off his father's collection for sale.[img]
[/img]
Some of Herr Beckmann's French Navy models[img]
[/img]
Finally, some second hand and well painted British cruisers for sale.[img]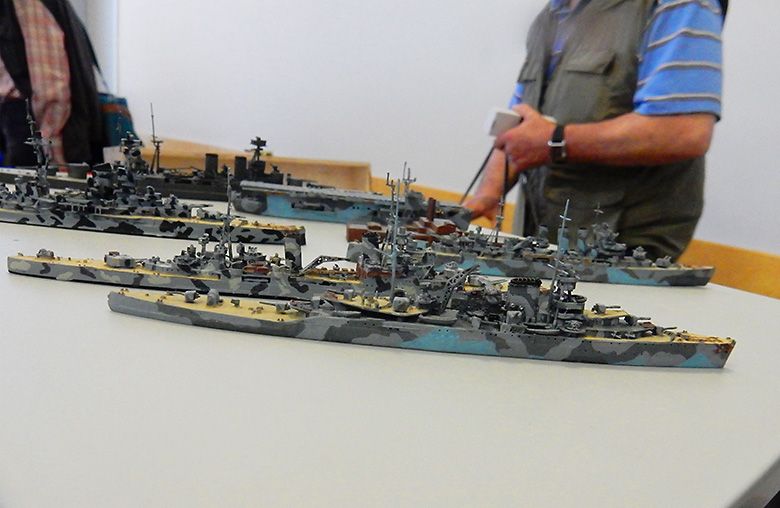 [/img]