Just received the 1/1250 scale 3-Deck IJN Kaga from Team Blue Games. This model is a marked improvement over the 1/1200 scale 3-Deck IJN Kaga I posted pictures of before. It scales pretty close to the drawing in my drawings in "Warships of the Imperial Japanese Navy 1869-1945" by Jentschura, Jung, and Mickel. Things I liked about this model: 1. the thickness on the 3 decks is much thinner, especially on decks 2 (middle) and 3 (closest to waterline), 2. 8 inch gun turrets on deck 2 are much better than on the other model and include the range finders mounted on top of the turrets, 3. 8 inch casemate guns are represented much better, 4. Side detail is greatly improved and even includes portholes (probably not needed at this scale), 5.Braces holding up deck 3 from the hull are a nice touch. 6. Braces on deck 3 to support deck 2 are on this model versus not on the other, and 6. the hull is very nicely shaped and no alterations should be required versus the other model.
Some areas for improvement on this model are 1. 4.7 in HA anti-aircraft guns are not well represented 2. the rear boat deck under the flight deck is a little large compared to my Model Art No. 910 2015 February. Most side drawing references would not reveal this issue, 3. deck 2 shape is still not quite correct (too curved and not wide enough. again side drawings used for making the model would not reveal this issue), and 4. No ships boats (will have to get from spares box).
Another note: no masts are included with this model, but as the masts usually seen on these types of models are way to thick you will have to mount your own masts. Only 2 are required for this model).
Model as received from Shapeways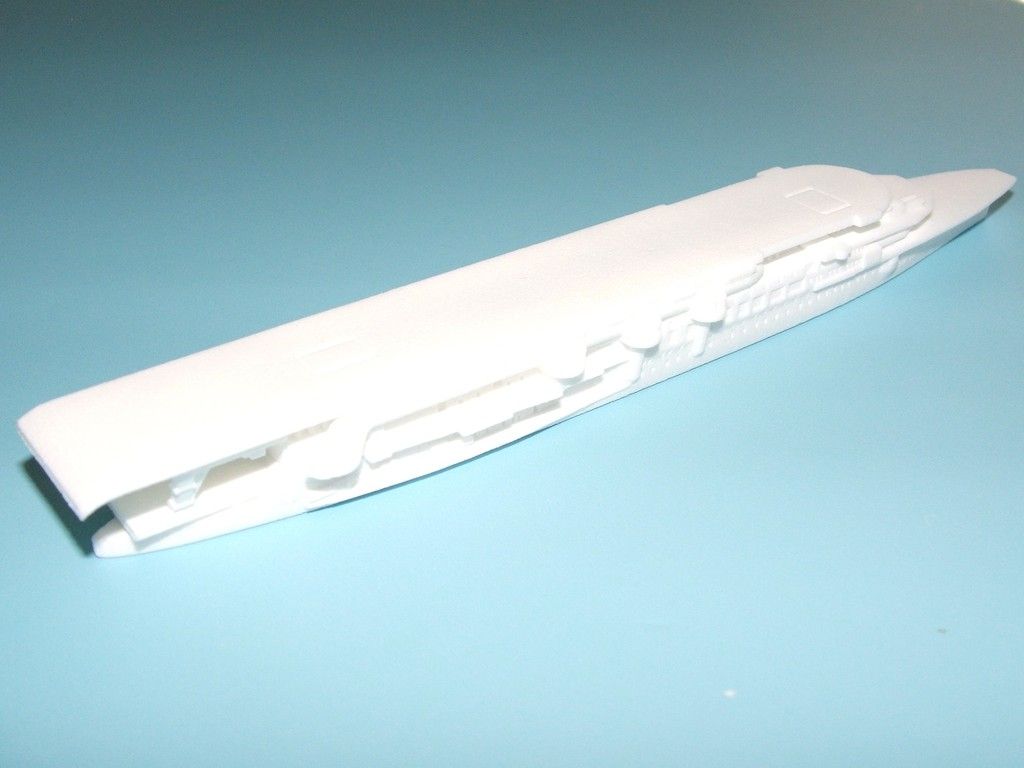 with the other 1/1200 scale model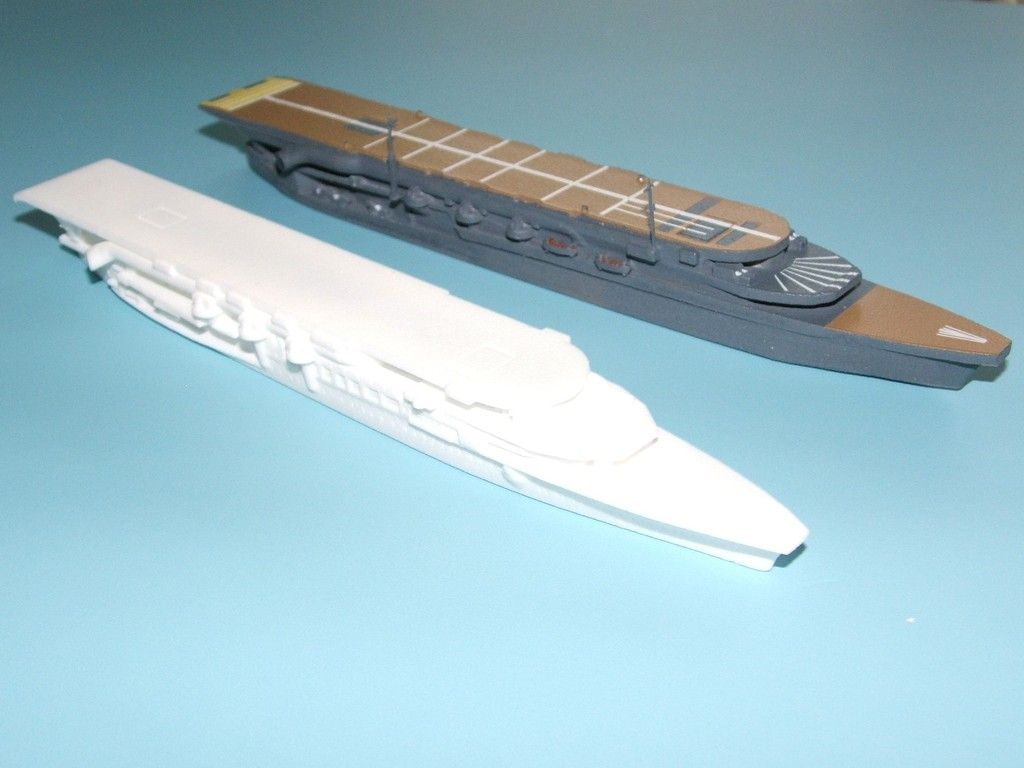 With the Trident 3 deck Akagi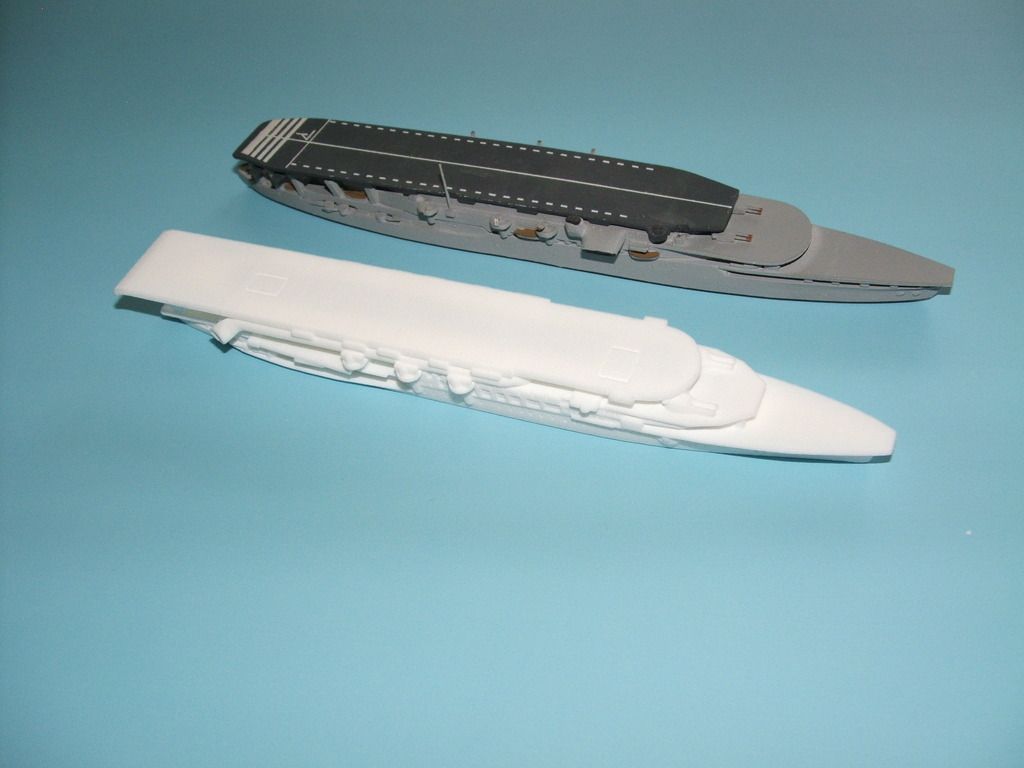 I will post more pictures of the model after it has been cleaned and primed.
I also received a 1944 version of the Akitsu Maru in FUD. I will post pics and a review after it has been cleaned and primered.